I had lots of inquiries about the recipes from the last blog that I posted. So, here they are…
This first one is an "All Purpose Cleaning Spray" made with Thieves Household Cleaner.  It is one of the simplest recipes for creating a sparkling clean space. Best of all – it is completely non- toxic. So, needless to say, I love it.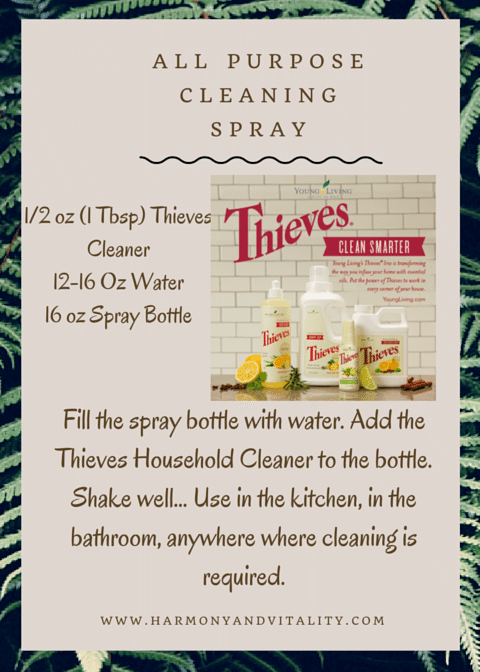 This next one is a "Soft Scrub".  Again, so simple to make and yet so clean and effective. I love how cost effective these simple cleaning products are.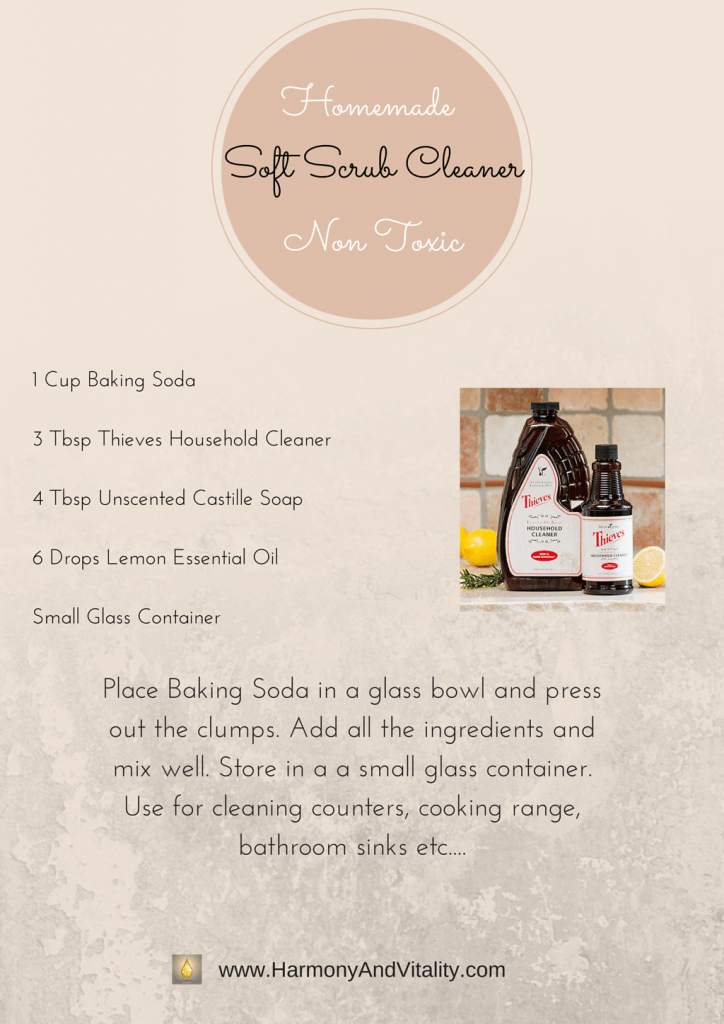 Please do try them….