What is a Premium Starter Kit? When you sign up as a member through Young Living and opt to start your journey with the Premium Starter Kit, you will receive a set of 11 oils with a diffuser, samples, 2 packets of Ningxia Red and a lot of amazing information. It is also very aptly called "Everyday Oils" as these are oils that you can use everyday. It is a great way to get started as there are so many oils out there. This can simplify your process. And you WILL USE all of these oils as they are so versatile.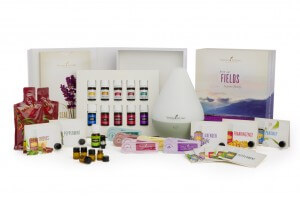 When you sign up through me,  I will also include you in a couple of closed FB groups where you can continue to learn more about these amazing oils. And I will send you resources and materials that can be of great help in getting you started. Plus, I will invite you to both local classes and virtual classes to learn more about essential oils that I am teaching.
My belief is that the more you can take your health and wellbeing into your own hands, the more empowered you will feel. Knowledge is one way of taking things into your hands and I would like to provide that opportunity to you. I will also be available for any questions, concerns and information that you need going forward. Plus, being plugged into a community also provides additional support.
Once you place an order using my membership number, I will be notified (you can also contact me with your address) and so our journey together will begin.
Blessings!
Follow this link to order your premium starter Kit https://www.harmonyandvitality.com/dev/how-to-order/. Make sure to put 1723841 under Sponsor and Enroller ID so you can be part of the team.