Recently, this question has come up many times probably because there is so much sickies going around already 

 Winter has not even begun 

As usual, I started digging around to find the answer with research evidence even though intuitively, I know that the answer is that Essential Oils don't behave like drugs. First of all, why is this topic of resistance important..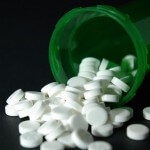 "The loss of antibiotics due to antimicrobial resistance is potentially one of the most important challenges the medical and animal-health communities will face in the 21st century," says Dr. Cyril Gay, the senior national program leader at the United States Department of Agriculture's (USDA) Agricultural Research Service. Newer and newer strains of resistant bacteria develop that cause more sickness.
This one talks about the fact that 80% of antibiotic usage is for animal husbandry. Basically, the increased use of antibiotics with live stocks to help with the unsanitary conditions has created resistance to it not only for the animals but also for the farmers and in some cases, to treating diseases that they have not even encountered. In this study, they show that using various essential oils like Organo, Rosemary, Thyme helped in treating the disease and even limit the spread of salmonella.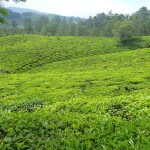 They found evidence that Staph infections healed faster with Tea Tree Oil than treated with conventional methods. Another study points to the reduction of spread of MRSA ( a highly prevalent infection in the healthcare setting) simply by using Lemongrass EO in a hand gel. They also saw that tea-tree oil clears MRSA from the skin as effectively as the standard treatments to which bacteria appear to be developing resistance.
This is really important especially these days when FDA has shown that antibacterial soaps can be harmful. I wrote a blog post related to this recently.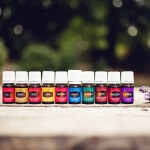 So, why do Essential Oils not develop resistance…
No two batches of EO's can be the same because each harvest is different (depends on the soil conditions, rain, sunlight etc) each plant has a different DNA like humans. Due to these factors, it is not possible to develop resistance to bacteria.
Each drop of EO contains thousands of molecular constituents that work with each body differently. Hence, they do exactly what the body needs whether to preserve good flora or clear an infection.
Dr. Nicole M. Parrish, associate professor of pathology at the Johns Hopkins University School of Medicine says "phytonutrients" are chemical compounds derived from plants that have a range of health benefits, "including promoting tumor killing and increased resistance to infectious diseases, and they have been used as health-promoting agents by many cultures for several millennia."Plants produce essential oils to help protect themselves from infections, heal damage, repel pests or attract insects that serve them. Hence their healing properties isn't really surprising.
Here is another study that talks about this written by NCBI
If you found this blog post helpful, please do comment below.