I recently came across this recipe for a Throat Syrup. As you can tell, I am hoarding up recipes and information for the Fall and Winter. I have seen that nipping things in the bud is often the best way to go, so having things like this handy often helps.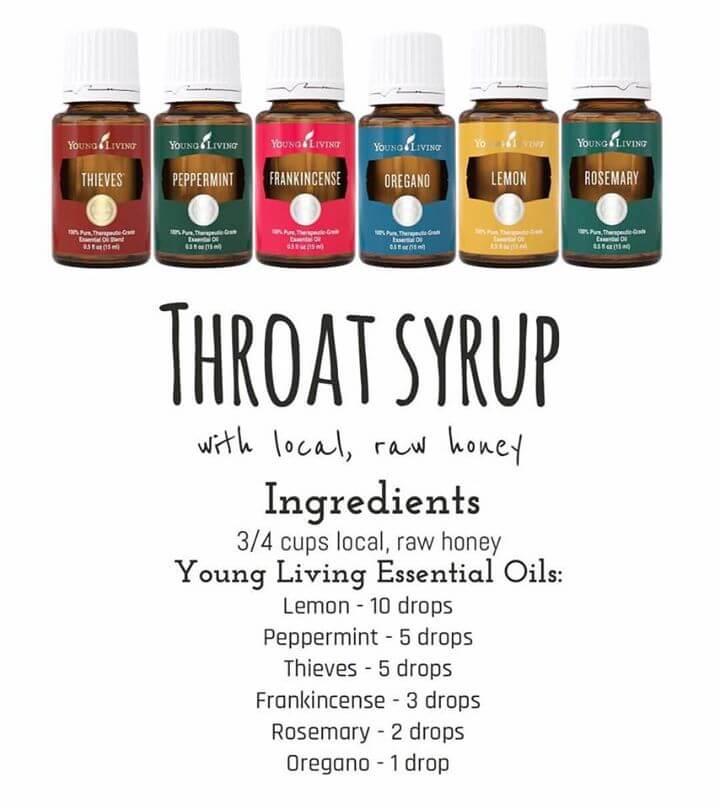 The potent combination of Thieves, Oregano and Frankincense along with Rosemary, Lemon and Peppermint is sure to nip things in the bud. Raw honey has its own immune boosting properties. I would highly recommend researching the benefits of each of the ingredients and trying this awesome recipe.
Try it and let me know your experience in using it.