All of you who have children know how taxing the first few months can be for parents. Adding a 3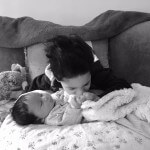 year old to mix is a recipe for energy depletion. It has prompted me to take extra care of myself to help with energy.
There are a few things that I use every day
Lemon Essential Oil in my water every day. This keeps my body cleansed and energized every day.
En-R-Gee Essential Oil – I use En-R-Gee every day, especially in the afternoon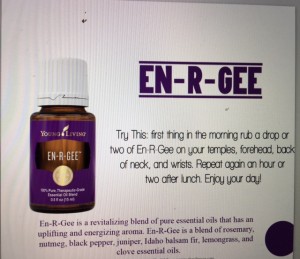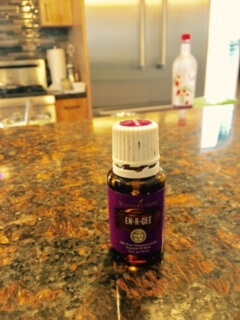 I apply it on my wrists and my temples. It is a blend of different oils that is made by Young Living. It is also awesome to diffuse. It is uplifting without the caffeine, which I cannot tolerate. You can see a NingXia Red bottle in the background 

NingXia Red – What can I say about NingXia Red. You know my obsession with NingXia Red. This is a drink that we have every day. Just 1-2 oz is all that is needed to keep your immune system well, keep energy level up and maintain over all wellness. It is a drink infused with essential oils that is just amazing.
NingXia Nitro – NingXia Nitro is a supplement made by Young Living that I take as my afternoon pick me up. It gives me the ability to concentrate, have energy without the back lash that caffeine often has. Here is more information and the ingredients in it.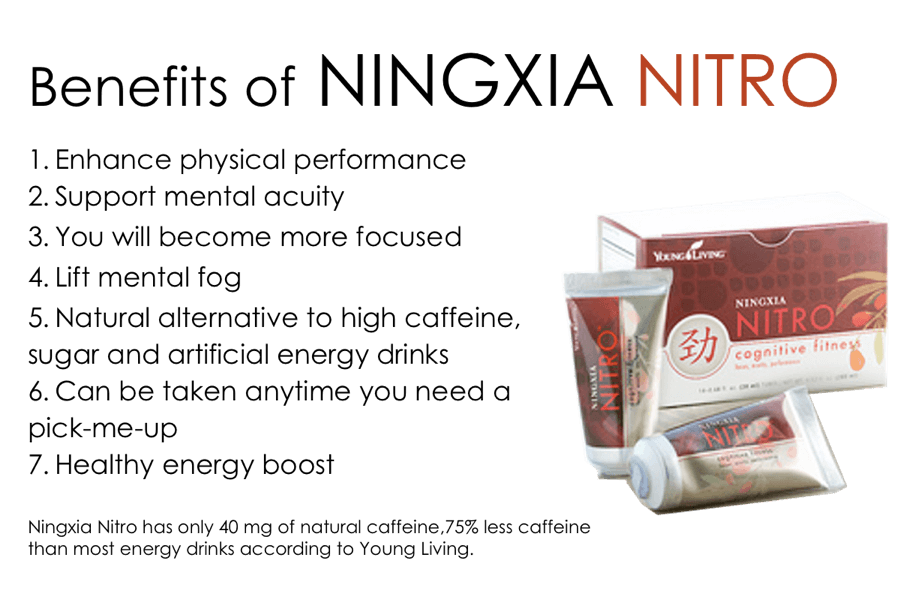 Love my NingXia Nitro 😛
Young Living is more than just an Essential Oils company. The amazing essential oils infused supplements, 'clean' household products allows people like me to have a household with no toxins and chemical free.
As always, if you are Interested in getting started with learning more about essential oils and begin your journey to health and wellness with Young Living… Contact me. I am happy to do a one on one session to walk you through them either in person or via phone or video chat. Or you can come to one of my classes if you are local in the Boston area.
If you are  ready to get started with Young Living and join my team, you can do so from here.