Weight is not something I have ever struggled with……Well, until….I got pregnant. I was always so prideful of my genes. My paternal grandmother was less than 5 ft tall, bore 8 children and probably never weighed more than 90 lbs.  Well, that is what I was blessed with, well, until I got pregnant.
Pregnancy was actually fine. I gained only the right amount 35 lbs and interestingly enough, I gained 15 more pounds after giving birth  in-spite of nursing. All the stories about nursing makes you shed the weight did NOT apply to me. It was so disheartening. I had so much compassion for people who try hard but are unable to shed the weight. I was so depressed. I am not big into being skinny, but my energy was down and it was so hard carrying around all that extra weight.
I found essential oils that helped with healthy weight management (which I will write about below) but I was reluctant to use them as they have peppermint EO and sometimes peppermint EO can reduce milk supply. I was not ready to loose the milk supply that I had worked hard towards maintaining. So, you must be thinking – there must be something about Essential Oils that she will be writing about. Yes, there is, but not all what helped me finally loose all the pregnancy + weight.
What worked for me was a high protein diet low carb diet, exercise regularly even if just for 20 min, reducing stress ( this was BIG as I was so stressed about my son's eating issues – another post for later) , NingXia Red (I started drinking NingXia Red everyday especially before a workout) and Lemon EO ( I started having lemon eo in my water everyday in the morning) This really helped and 2 years since his birth, I am finally back to my pre pregnancy weight.
In any case, here is a protocol that might help many of you….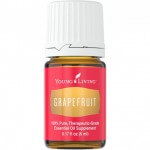 Grapefruit EO ( Helps boost metabolism)
Lemon EO ( Breaks down fat cells)
Peppermint (Helps with hunger)
Add 3-4 drops of each in a capsule and have one everyday preferably in the morning.
My invitation to anyone struggling with weight – Don't give up, be persistent ( heard of compound effect – it works) and don't loose hope.